Enterprise Performance Management as it should be
Hypergene transforms how organizations plan, control and follow up on operations—and thus sharpens their competitiveness.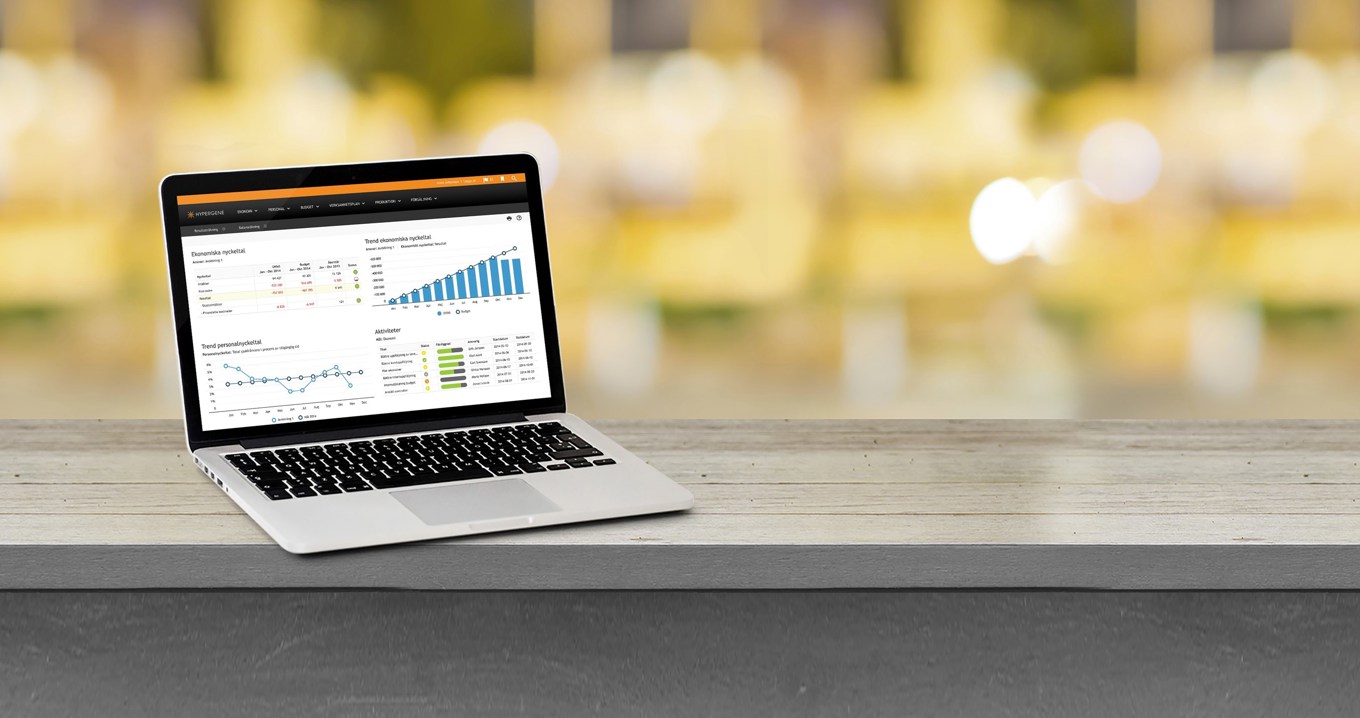 Hypergene in brief
We deliver a complete solution for business intelligence and performance management. By that we mean a product for planning, reporting and analysis that can improve your overall performance and efficiency. You can choose selected elements of the product or opt for a holistic system.
With Hypergene's help you can streamline your budget and forecasting processes, follow up on operations using advanced analysis and reporting functionality, and work with strategic management in a manner that breaks down overall plans into goals, KPIs and activities throughout the organization. The solution is based on a powerful platform that allows automated workflows, integrations and role-based portals – and provides a cohesive kit for the presentation and distribution of information from all part of the product.
We are a growing tech company with a product that makes a great difference for our customers. Hypergene was named Marathon Gazelle of the Year by Dagens Industri and one of Sweden's most innovative tech companies by Computer Sweden. Our customers include ATG, Viking Line, Kungsleden, SSAB and TV4. We also work with a number of central government agencies s, all of Sweden's county administrative boards, and approximately 70 Swedish municipalities.
Our aim is to enable better performance for your business.