What is Business Management?
Business Management includes all the actions taken by management at different levels to achieve a particular result. This includes leading, managing, and developing your business to ensure your resources are used as effectively as possible in achieving your goals. Management can be viewed as a cycle with three components: planning, implementation, and monitoring.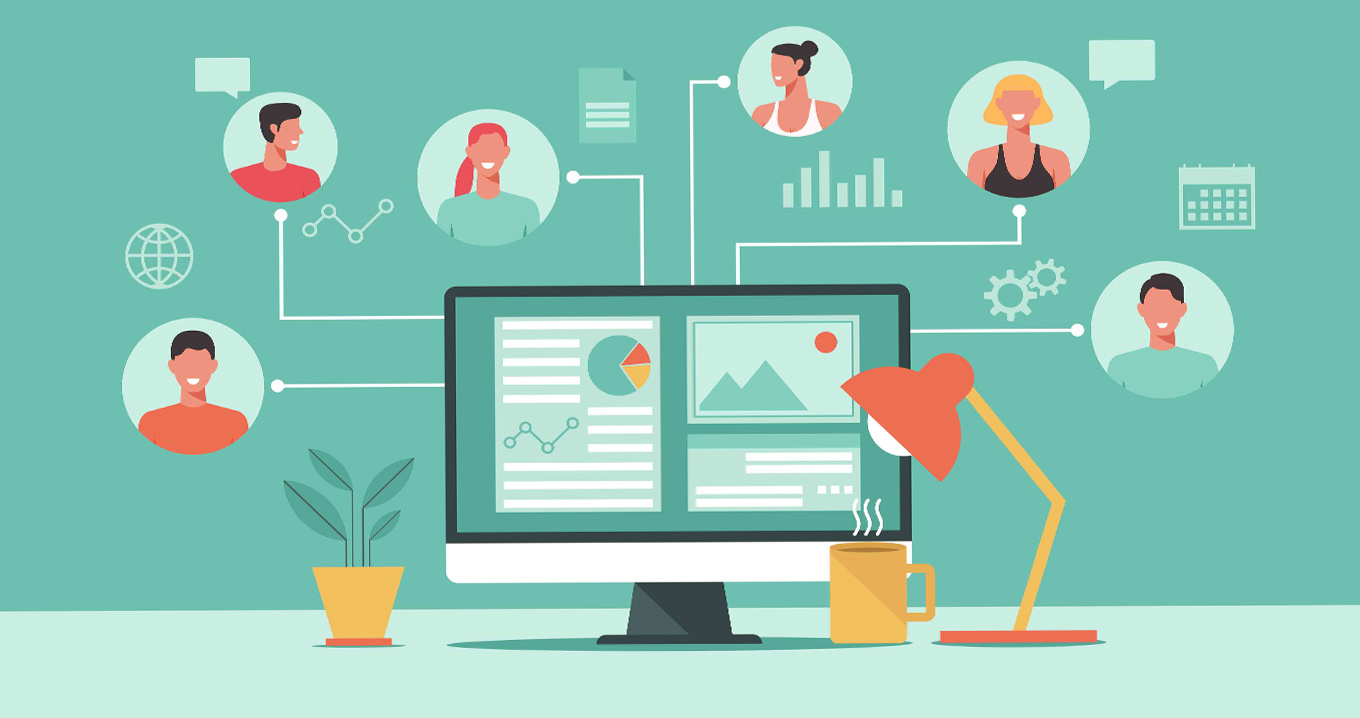 Given the risks of inefficient management, it's not surprising that most companies and public organisations strive to improve and develop their business management. It may seem obvious that employees need to be aware of the goals of their activities, how things are progressing, and the preconditions they must work with.
Similarly, business leaders need to be confident that their strategies and plans are implemented and followed. Poor management can lead to the operational work drifting away from business goals and strategies. Good management helps to bridge the gap.
Effective decision-making processes
Good business management requires an effective approach to planning and investment in resources. There are many aspects to consider in the work, and there are often dependencies that involve many parts of the business. Given this context, it's critical to have access to KPIs and information from a wide range of sources. Decision-makers at different organisational levels can then consider which improvements will deliver the best results.
To ensure a good basis for decision-making, information needs to be processed, compiled, and presented in a way that facilitates business management. Unfortunately, many organisations struggle with extensive manual work, poor data quality, and system support that doesn't meet the needs of the business.
Business Management also involves connecting different management processes. Managers at different levels need to combine business planning with financial planning and align business activities with goals and strategies. Communication, processes, and system support play a role here.
The choice of control model is also important in this context. Examples of control models include balanced scorecard, trust-based management, total quality management, and lean. In practice, it's common for organisations to have control models that have been developed in-house to some extent – influenced by established models, but also by other companies' practices and employees' past experience.
Business Management vs. Financial Management
Business Management has evolved from financial management's narrower focus on budgets and financial information. Some critics of financial management have argued that its KPIs, with their historical data, can lead to overly reactive behaviour. There's a risk of missing other crucial perspectives, such as customer satisfaction, innovation, quality, and human resources development.
The financial perspective can also be perceived as abstract, making it difficult for employees to see the links between the financial metrics and their own business. The risk here is that management will not receive early warning signals of business and industry changes. For this reason, more and more companies are choosing to work with driver-based and operation-based budget models rather than account-based ones.
Another difference between business and financial management is who has access to the information. In business management, information is directed not just to managers but also to employees. The content is also more value-oriented, i.e., contains more than just budget/actual outcome. In addition, information is made available on demand rather than being pushed out at regular intervals. The aim is to promote proactive rather than reactive action orientation.
However, it can be argued that financial management still has a key role in modern business management. It is therefore not a question of choosing one or the other. Instead, we can see effective financial management as crucial to the functioning of business management.
Responsibility for Business Management
Normally, the CEO decides how the business should be managed to achieve its goals. The CEO appoints a management team, whose members are often responsible for their respective parts of the business as well as for ensuring their effective interaction. Often, the CFO is responsible for several of the financial and business management processes and the support systems used.
This is due in part to the important role of financial management and the fact that it serves as a basis for business management. One or several controllers with differing responsibilities are therefore likely to be involved in the work. In the public sector, roles such as quality manager and business developer are often involved.
In a fast-changing world, companies and organisations need to be able to anticipate change in good time and adapt quickly where necessary. Not least, a business's planning and monitoring processes need to be flexible and agile.
Hypergene software provides decision support through the collection and presentation of business data to management teams, managers, and those who need to stay on top of operational management. Hypergene helps you make decisions, steer towards goals, and achieve higher levels of performance and efficiency.
Watch a 10-minute video demo here: