A complete solution or 'Best-of-breed' software? It depends...
A common question we are asked by the organisations we talk to is about application strategies. Is it smarter to choose a more complete solution from one supplier, or should you choose specialized solutions from different suppliers instead, and integrate them? A so-called 'Best-of-breed' strategy. In my opinion, there is no simple answer to this question since it depends very much on the situation and the demands of the organisation in question.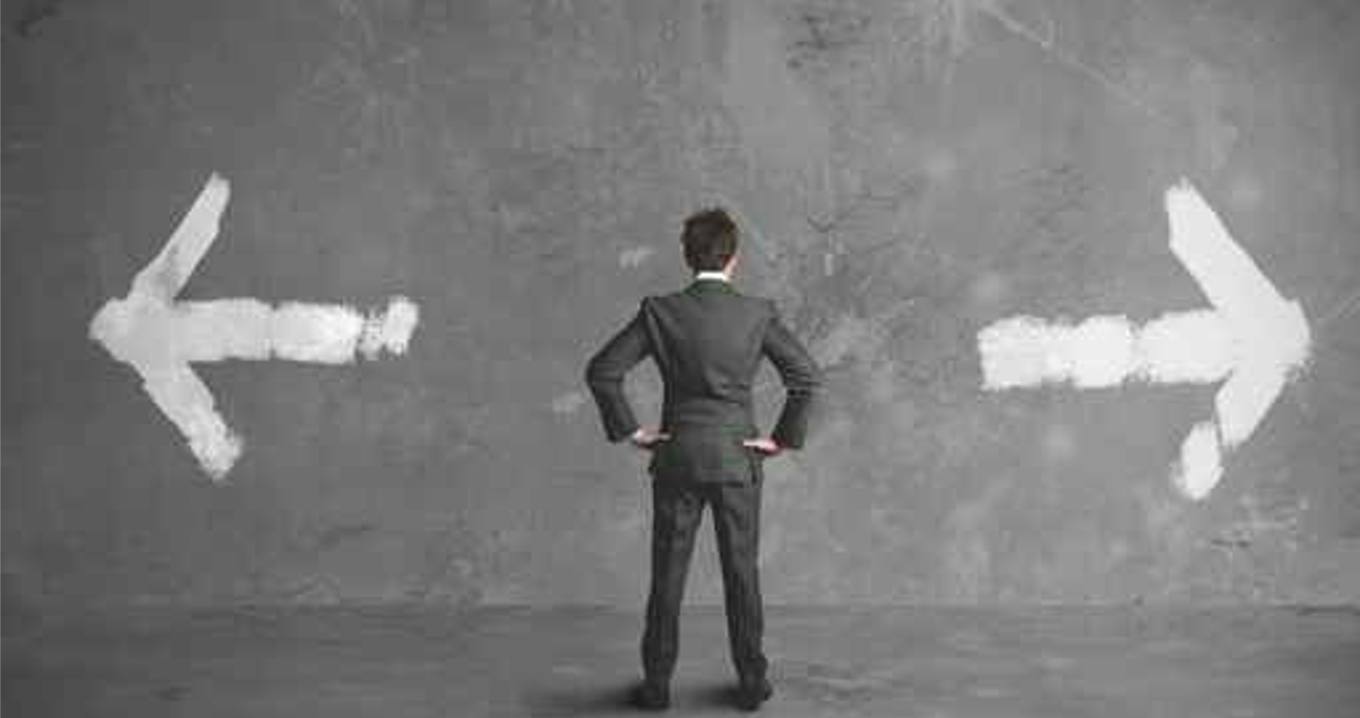 From our own perspective, we feel, not surprisingly, that there are a number of significant advantages to be gained by choosing a complete solution from Hypergene – or, for that matter, by starting with one part of our solution and then, if you wish, adding to it with more parts. Every product component compares very favorably with competing niche products.
However, there are many aspects to consider when choosing between a total solution and 'Best-of-breed' solution and I will outline some of my thoughts below.
To begin with, we often meet organisations that have already invested in specific solutions in the operational management area. Sometimes they are in the middle of an agreement for a management solution which runs for several years, and may have invested hundreds if not thousands of hours to implement goal and quality management systems based on the logics of their product.
In a case like this, it is probably more relevant to focus on other related areas for improvement, rather than replacing the existing solution. It might, for instance, be possible to implement more agile, proactive budget and forecasting processes or better and more relevant decision support.
In this case, it is important to find solutions - for example, from Hypergene - which can work together and interact seamlessly in a streamlined fashion with the solution that is already being used. We have many customers who have combined and complemented their existing solution with a Hypergene solution.
A similar, and not unusual scenario, is that the organisation has invested in BI (Business Intelligence) solutions such as Power BI, Tableau or Qlik. In cases like these, we often implement self-service tools for specialist users like controllers, or specific, niched solutions for specific needs such as sales analysis, customer analysis and management dashboards.
As in the previous example, it is natural to focus on the other areas of improvement, which can include anything from streamlined strategic and financial planning to improved role-based decision support for a broader spectrum of users in the operations.
Taking just one example – not completely at random – a solution like Hypergene can complement and cooperate with the existing BI solution.
The two examples above are scenarios in which solutions are already in place, and where there is a wish to further develop them. In other cases, you might be faced with the situation of making a clear choice in your future applications strategy.
A 'Best-of-breed' model has a number of potential advantages, for example, that there is, at least in theory, greater potential solution flexibility when one system or solution component is replaced by another.
And even more basically, you can choose the solution you prefer within in each function or process area, instead of limiting yourself to the selection of systems, modules and solution components that are included in the total solution.
It might also be the case that you have a good relationship with one or two system integrators or consulting partners who offer their own selected 'Best-of-breed' solutions with simple standardized integration between them.
Meanwhile, there are obvious advantages to a more complete software solution from a system supplier who develops a solution platform with fully integrated components or modules from the very beginning. The system supplier guarantees that the entire system works, the system administrators only need to manage the solution, and the end-users only need to learn the user interface to then benefit from the more consistent user experience.
And, as I showed in the examples above, with the right complete supplier you do not even need to select the entire software solution at the start. Instead, you can complement your existing mix of products with a particular part and still have the opportunity to further develop in the next phase at a speed which you yourself decide.
Clearly, there are advantages and disadvantages to both choices, and I will now describe some of the things you should consider in the choice between the two options. However, at the end of the day, each organisation is unique and should weigh the arguments in a way that best suits their requirements.
1. The possibility to start with a small step and then grow and develop
Many organisations use the decision support system that was implemented when they had somewhat different needs to the ones they now have today.
It could be, for instance, that the organisation has outgrown a part of the system support being used, or that other factors, both internal and external, (a changed business model, new processes, different sector technology) mean that the operational needs have changed.
In such a situation, you can either make a major review of the operational needs and set up an ambitious plan to implement new system support as quickly as possible, or you can choose to work more iteratively and focus on the most critical support system first.
In the latter case, it is important that a complete solution can be implemented gradually and at a speed which the organisation itself can decide. Initially, a new software needs to interact with several existing systems, but then you might want to replace other existing system support elements with modules or components from the new more complete solution.
2. Modern agile solution architecture
Analysts and experts today agree that smart, future-proof solutions should be modular, agile and preferably container- or micro-service based. Organisations work with various types of support systems and, depending on the type of solution we are discussing, there are different ways of looking at questions concerning application life cycles, changes in speed and agility.
The platform of the business application strategy normally consists of the systems that manage the organisation's financial and business processes. In other words, it is a transaction-based system, such as ERP/business, and is a sector-specific support system.
These systems are usually highly integrated with the operation's processes, they are difficult to replace quickly, and are often 'central' from a master-data perspective. However, it is critical that these systems can interact efficiently and flexibly with all the other systems, both internal and external (new and changed systems, data sources, web services and microservices), including agile, flexible support systems such as decision support, planning and master-data handling). This applies irrespective of whether the basic strategy is a complete solution or more of a 'Best-of-breed' strategy.
3. Integration technology is not usually the greatest challenge
Today's solutions increasingly offer more and more standardized integrations; everything from standard format to cloud-based standard technology, such as REST and Open Data Protocal (OData). Even if, for instance, you still work with the more traditional fiber-based integration, and without having a sophisticated integration platform in place, it is not the technology that is the biggest integration challenge, but rather issues relating to master-data management and data modeling, validation and business/process logics.
With 'Best-of-breed' strategies involving several systems, it is often necessary to spend more time with analysis and work on securing good data, master-data models, and efficient workflows over system boundaries.
If, on the other hand, you have chosen a complete solution, the system supplier will of course have designed solutions to address this. This does not mean, however, that you will not need to spend time analyzing and working with these questions. Even a complete solution has integration points and interacts with other systems and data sources.
4. Authorisation management can be a challenge
Authorisation management has several different dimensions. User-roles and user-profiles often control which functions, workflows, etc., the user has access to. This is often combined with other forms of responsibility so that, for example, a dynamic screen can show 'my colleagues' or 'my approvals' without the user needing to make an active choice.
In addition to wanting to control access to data linked to roles and responsibility, authorisation may also need to be defined based on other criteria.
In theory, a 'Best-of-breed' model can work with integrated access control, for example, based on Active Directory groups. However, in practice, different systems have their own logics and structure when it comes to authorisation management. This means that, in reality, all or parts of authorisation management systems must still be configured and maintained system by system.
Authorisation management in the ERP/Business system must often reflect the authorisation management in a goal management tool, a planning tool, or a decision support tool. When a new employee starts, when an employee's work tasks change or when someone leaves the organisation, this must be recorded in every system which can be a difficult, time-consuming business with high risks for errors since authorization logics look different in the respective systems.
5) How are General Data Protection Regulation (GDPR) questions handled?
Many organisations have worked intensively with GDPR compliance in recent years. Each operational system must be analyzed and managed from different GDPR perspectives, for example "the right to be forgotten". Often, there are no solutions in place which can handle these issues in several different systems.
Deletions and anonymising data must be possible in every single system, and we must ensure that integrations and the like, do not reverse the work done to delete or anonymise data. As with authorization management, the more systems that an organisation uses, the more the work and analysis which must be done.
6) One or more supplier relationships?
With a 'Best-of-breed' strategy, you will naturally have more supplier relationships. Even though you will primarily work with a systems integrator with a number of systems in its solutions portfolio, you will still have indirect supplier relationships with the system integrator's partners.
This need not be a problem in itself, but it might mean that you could be affected by agreements and conditions with a number of different suppliers. If a problem arises during implementation or management, it is important that the responsibilities between the various suppliers are clearly defined.
This includes questions such as backup management and disaster recovery where data is located in separate but integrated systems. You must check the interdependency between the different solutions and suppliers on a continuous basis and at times of upgrades. You must know how to deal with changes in the agreement and licensing conditions when a number of suppliers are involved.
You have fewer supplier relationships with a complete solution. However, it could be more difficult, for example, to replace your system integrator or consulting partner, and you are generally more 'locked in' to your solution. Then again, it may be difficult to replace a module or solution component in a 'Best-of-breed' solution.
7) Supplier competence and specialisation
If you choose a solution directly from a system supplier, you know that you are getting access to the most qualified consultants working with the system supplier's solutions. You also know that these consultants and the system supplier's customer support have direct access to the system supplier's product team, development team and all the other experts in the company.
Furthermore, you know that the focus and the sector-specific solution being offered comes directly from the system supplier. As stated earlier, when working, for example, with a system integrator or consultant, you have the possibility to replace them if you are not satisfied with the collaboration or deliveries.
On the other hand, the distance to the consultants and possibly to customer support is greater. This means that they are not all able to keep themselves 'up to date' with new system versions.
It may also be the case that the chosen system integrator/consulting partner has chosen a sector focus or developed a solution 'on top of' the system supplier's standard product. Here you will not get the same advantages of the system supplier's development of the standard product, but rather you will become dependent on the expertise of a number of key people as well as customer-unique and customer-financed development.
8) What does the supplier's business model look like?
Often, when assessing the total cost of a new solution, it is easier to calculate when buying a complete solution from a system supplier. Tech companies and system suppliers are measured and evaluated based on their recurring revenue streams, which means that the main cost element for the customer is usually the price of the cloud service and that, apart from the implementation costs and the various forms of management support (fixed or running), there are normally no other hidden costs. The system supplier does not usually strive to optimize the consultancy business.
When you choose a solution from a systems integrator, they typically have a consultancy-based business model. A system integrator may be willing to offer a relatively slimmed entry deal, but will over time want to maximize the consulting business. This is positive if you want to have a lot of help from the consultants (people tend to buy a lot of consulting time), but it makes it much more difficult to assess the total cost for the system's entire life cycle.

It depends ...
So after having described the various aspects of a complete solution versus 'Best-of-breed', we come back to the initial 'it depends' conclusion. Each company's circumstances, business environment and needs are different, and both application strategies have their advantages and disadvantages.
From our perspective at Hypergene, it is hardly surprising that we believe that the benefits of a complete solution weigh most heavily, but we also have a lot of customers where Hypergene interacts painlessly with other 'Best-of-breed' solutions in the flexible and agile way which a complete solution should be able to do when developed properly with the focus on the customer's needs.
All things considered, the most important things are to make a thorough analysis and a well-informed choice. If you are thinking of developing your capabilities and your system solutions in planning, reporting and analysis, you are most welcome to contact us.


Book a demo