Quality & Reporting
This application empowers a wide range of quality and reporting activities, ensuring clarity and certainty.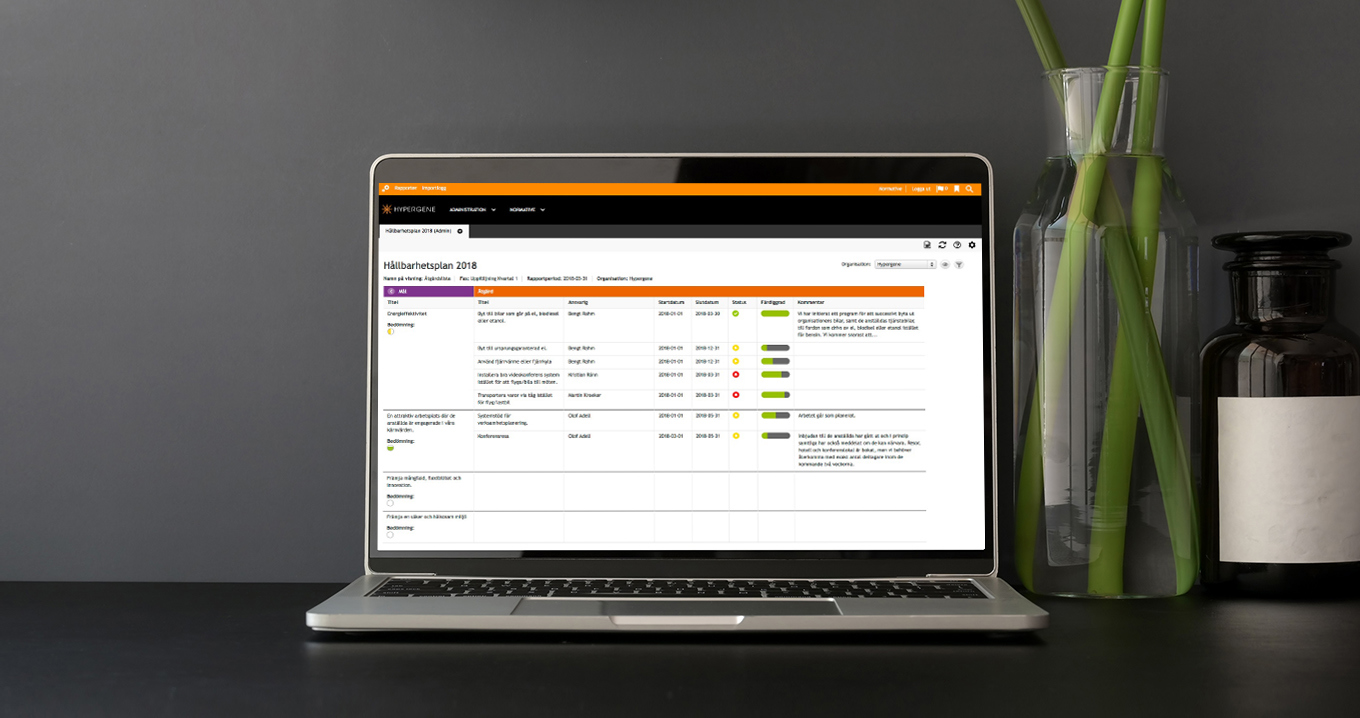 Central government performance management involves various types of reporting and systematic quality work. Quality & Reporting facilitates the process through an array of useful functionality that can be installed independently or combined with other Hypergene modules. New functionality is continuously being added.
A SELECTION OF current functionality:
Functionality for regular reporting supports the setup of monthly reporting and supporting data for interim and annual financial reports. The function streamlines and improves the quality of the entire reporting process.
Support functions for systematic quality work enable effective process setups for planning, monitoring and quality analysis.
Survey processing effectively processes the results of a public authority's various surveys and presents results understandably. Survey responses can be transformed into KPIs to be fed into performance management, reporting and comparisons.