Finance
Hypergene Finance enables efficient financial control and facilitates performance reporting for the entire public authority. It satisfies the needs of controllers centrally and staff at different management levels.

A single portal offers users a clear overview of financial controls for their part of the public authority. Information is presented graphically in illustrations, and in more detail in tables.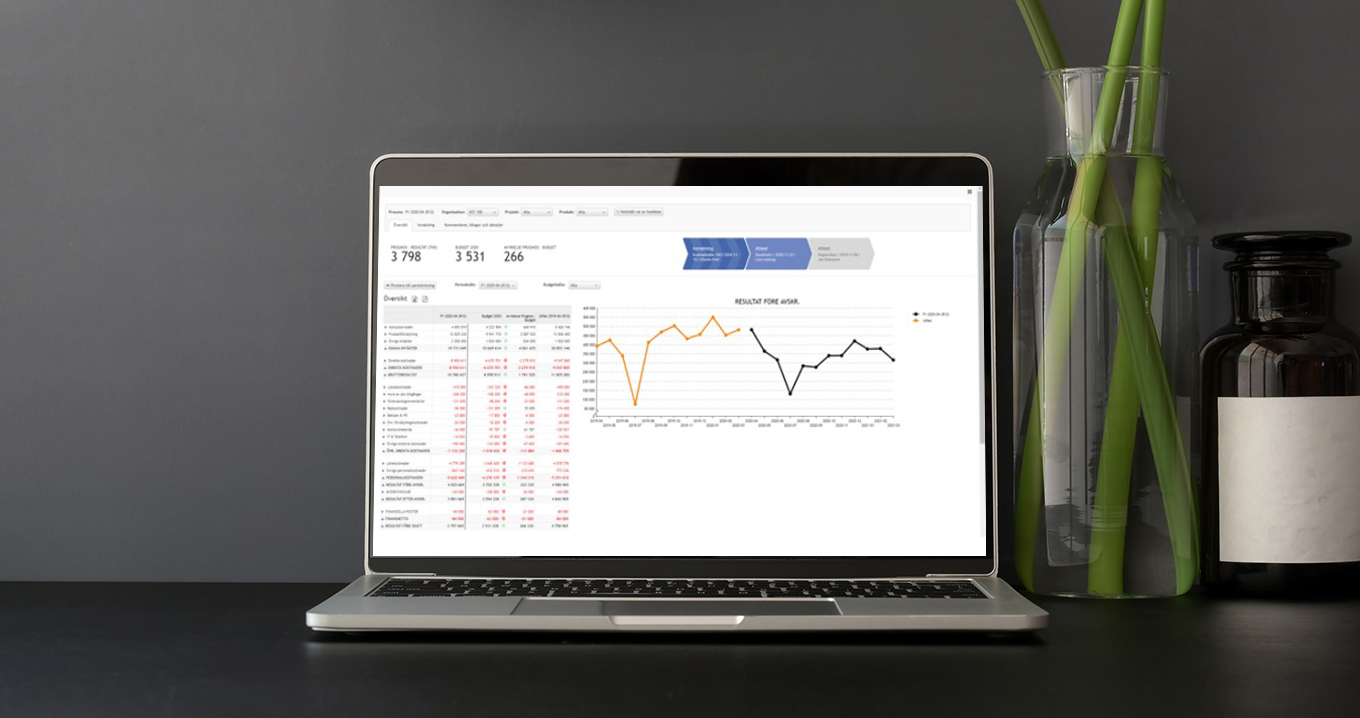 A single truth
Everyone gets access to the same numbers, and it's easy to analyse complex relationships – even for infrequent users. Accessible and understandable presentations reduce time spent on compiling supporting data, freeing up more time to analyse information and understand underlying causes.
Actuals can be compared to budget, forecast, previous year or other comparable data. All accounting data can be examined in multiple dimensions, for example by operating area or project.
Turnkey functionality
The application contains an understandable P&L statement with an array of options for presenting information. It is also possible to drill down to single transactions and scanned invoices. Other preinstalled functionality includes investment monitoring and balance sheet reports.
Computing KPIs
Hypergene Finance automatically computes the relevant KPIs based on information from the accounting system, saving significant time. KPIs can then be presented in appropriate portals and reports, and reported back to principals.
In addition, it features built-in integration with the most common accounting systems used in public authorities, such as Agresso.
Easily accessible and expandable
Hypergene Finance presents financial information in a manner that is simple and close to operations, which means that non-accountants also feel comfortable. Managers can easily produce all required financial data.
Functionality can be expanded with customised analysis if required – in other words, there are no lock-ins.