Professional Services Organizations
Many Professional Services Organisations (PSOs) experience that rapid and accelerated change is the 'New Normal'. Business models are transforming, and digitalisation, increased competition and internationalisation is changing their playing field. As a result, the Office of Finance and Decision-makers throughout the organisation are increasingly realising that proactive, agile and decentralised processes for Financial Planning, Business Planning and Analysis are business-critical.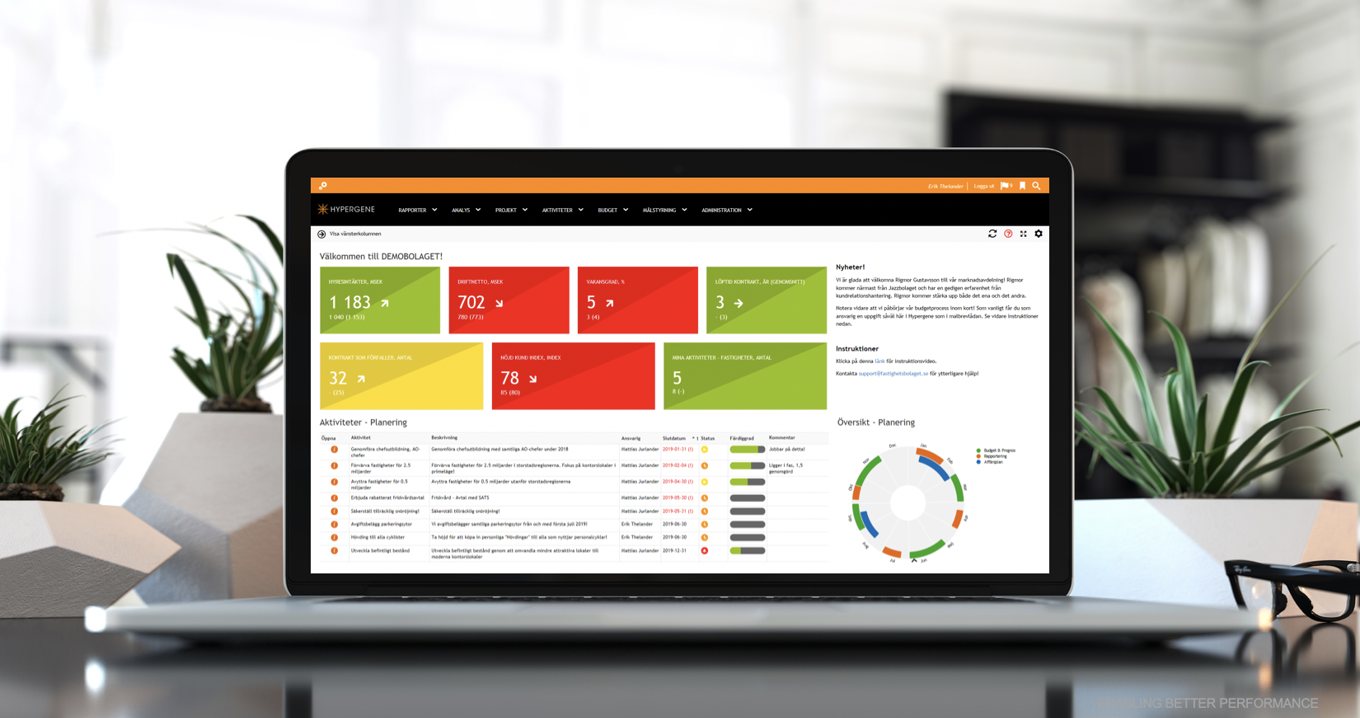 It is easy to identify both significant similarities and disparities between different Professional Services verticals. Selling, managing and delivering Professional services can be sold, managed and delivered through a consulting-oriented expert/specialist model, or alternatively through delivery of solutions and projects with a varying degree of risk and complexity.
We regularly see that many PSOs still struggle with a lot of manual work in their operational, tactical and strategic planning and analysis processes, and primarily rely on basic productivity tools such as Excel and Powerpoint. This leads to inefficiencies, as well as a significant risk of errors and disconnected Planning and Business Intelligence on different organisational levels. 
Professional Services Organisations is one of Hypergene's focus segments and we help leading PSOs such as Outpost24, Forsen and Semcon implement smarter and more efficient short and long term Financial and Business Planning and Business Intelligence. 
Hypergene for Professional Services is a purpose-built "Extended Planning&Analysis" (xP&A) solution for Professional Services Organisations and Tech companies such as IT and Management Consultants, Audit&Tax/Accounting firms, Law firms, Architect and Engineering firms, Creative Agencies and Scientific Research organisations.
The solution is preconfigured to support proactive and agile Enterprise-wide Planning and Business Intelligence in PSOs, and also includes integration connectors to the most widely used ERP, Vendor Invoice Processing and HR systems in the Professional Services industries (Deltek Maconomy, Unit4, Visma, Palette etc). Furthermore, the solution can easily be extended with more customer-specific models and solution components.
Download white paper: From Good to Great: xP&A Best Practices from the Best Run PSOs →
Examples of how Hypergene make a difference for Professional Services Organisations: 
Financial Planning and Analysis (yearly, periodic and rolling models).

Business-focused driver-based planning based on e.g. employee data, project data and resource planning.

Pervasive analysis of finance, projects, time reporting, customers, resource utilisation etc., including industry specific KPIs such as utilisation ratio, billable utilisation ratio, average hourly fee, project margin etc.

Planning, forecasting and follow-up of Projects (including progress evaluation based on percentage of completion and Estimate at Complete).

Short- and long-term cash planning.

Reporting and analysis of customer and employee surveys (Customer Satisfaction scores, Employee engagement etc.).

Support for integrated Strategic Planning, Risk Analysis, Sustainability and Equality initiatives, Performance reporting and Balanced Scorecards.