Hypergene School
This component simplifies the daily performance management process and automates reporting on quality assurance work.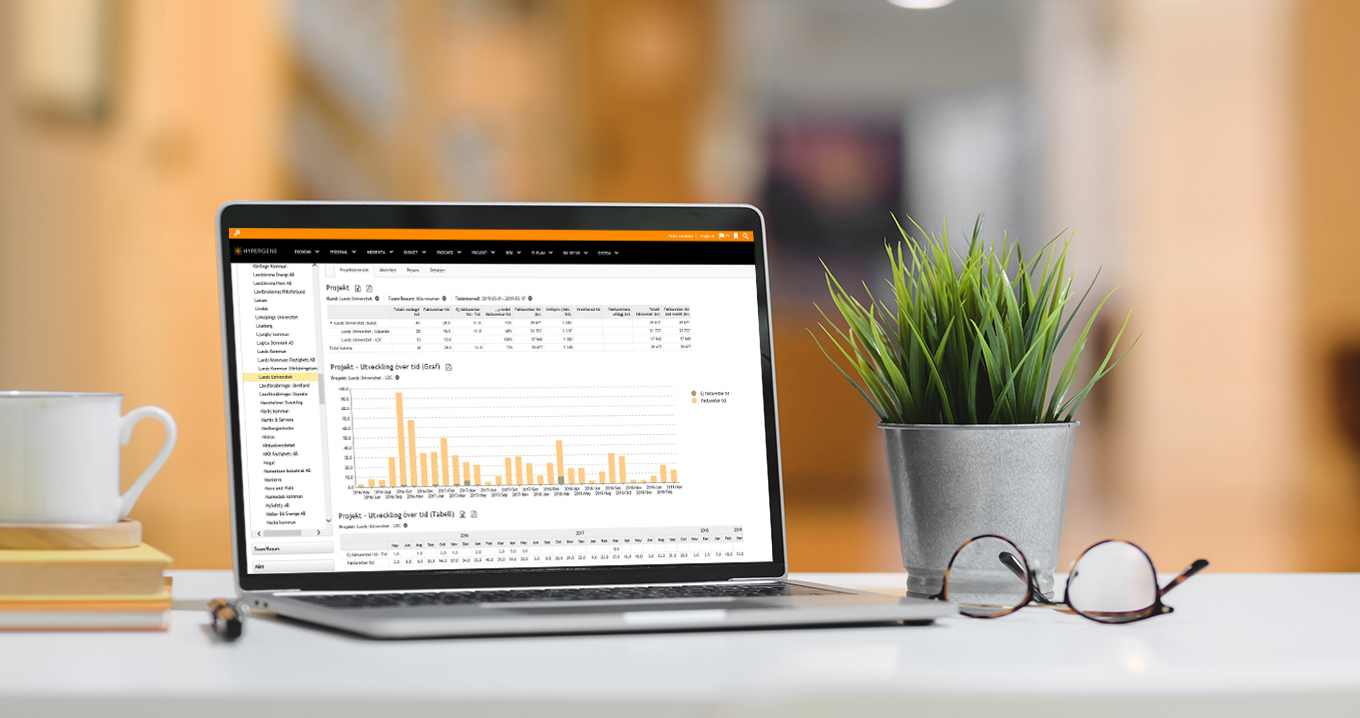 The system provides an overview of school activities and facilitates principals' financial controlling, planning, monitoring and reporting. It includes a wide range of useful presentations, satisfying the needs of school management and teachers, as well as development managers and controllers at central level.
Hypergene School is structured for outstanding information quality. Its functionality covers segments including childcare, primary school, senior high school and adult education, eliminating the need for multiple systems.
Understandable functionality
Hypergene School includes predefined KPIs and quality monitoring for complete school operations. Illustrations and tables offer a factual overview spanning student numbers per program, year, and the proportions that have achieved their subject or school membership targets.
Visual comparisons can be made between the results of national tests and the corresponding subject tests. Soft variables such as student satisfaction, sense of security, formal and actual student influence, health, and values obtained from surveys are equally understandable and accessible. 
Preconfigured integration
Hypergene School is preconfigured for integration with most school systems; many installations include connections to multiple systems. Information from several business systems can be integrated to provide a complete picture. 
FlexiblE and rolE-specific
Information linked to users' areas of responsibility is displayed immediately, without any user selection being required. Most presentations can be filtered in dimensions including school, year level, subject or gender. 
Systematic quality ASSURANCE work
Hypergene School offers effective support for systematic quality work in accordance with the Swedish National Agency for Education's general guidelines. It includes support for automation of the information flows associated with quality work, and facilitates interaction between politicians, regulators, managers and schools.