Hypergene Quality & Reporting
This component includes a wide array of useful functionality that can be installed independently or combined with other components of Hypergene Municipality.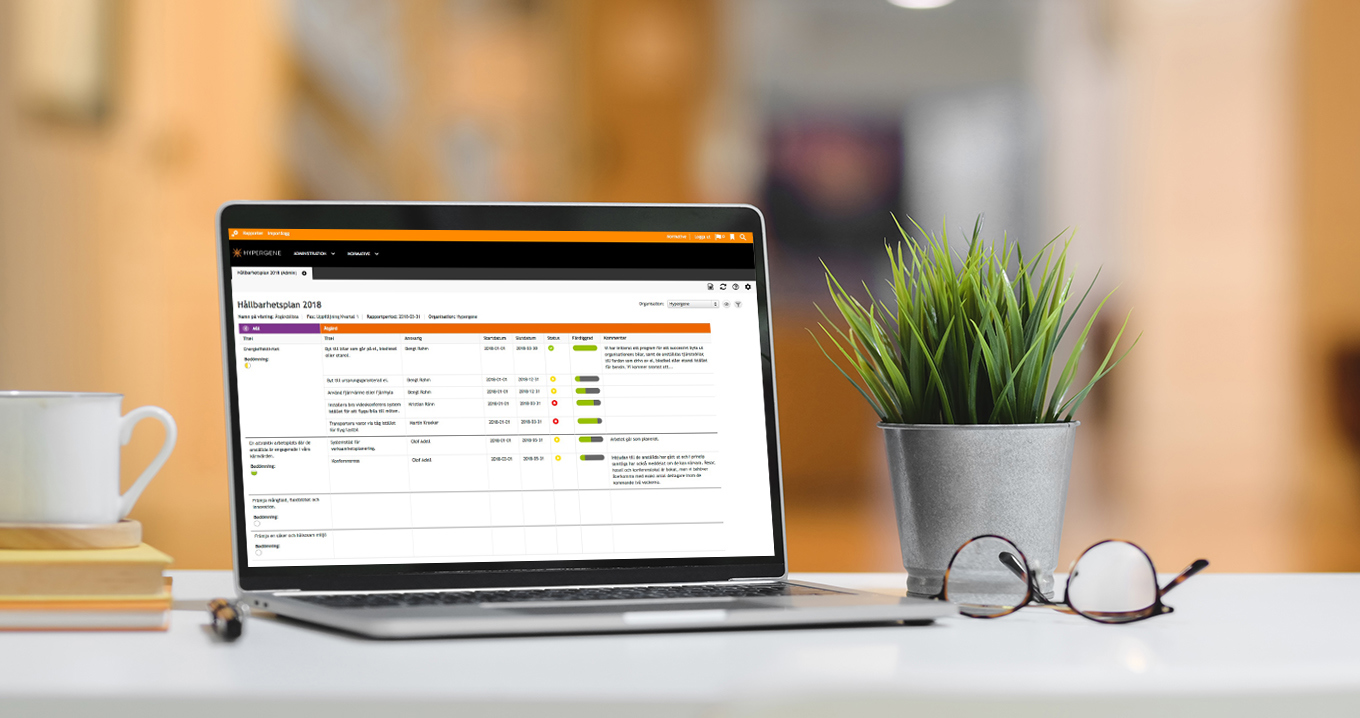 Municipal performance management involves various types of reporting and systematic quality assurance work. Quality & Reporting facilitates this process through a continuously updated feature set and powerful integration with other Hypergene components.
functionality INCLUDES:
Regular performance reporting features that support the setup of monthly reporting and supporting data for interim and annual financial reports. These features streamline and improve the quality of the entire reporting process.
Support functions for systematic quality assurance work, enabling effective process setups for planning, monitoring and analysis of quality assurance in a wide range of operational segments, including education and social services.
Linking KPIs to Kolada, with automatic access to other municipalities' results. This enables comparisons and automatic downloads of the municipality's historical data.
Powerful features for analysis of municipal performance compared to the whole country or comparable municipalities.
Effective survey processing features for understandable presentation of the results of a municipality's various surveys. Survey responses can be translated into KPIs to be fed into performance management, reporting and comparisons.
Population statistics make information on population growth, including estimated future growth, in various parts of the municipality available to all users of Hypergene Municipality. This information is valuable for dimensioning and planning municipal services.