Hypergene Operational Planning
This component unifies the entire performance management process, making it easy for decision-makers to keep track of activities and developments.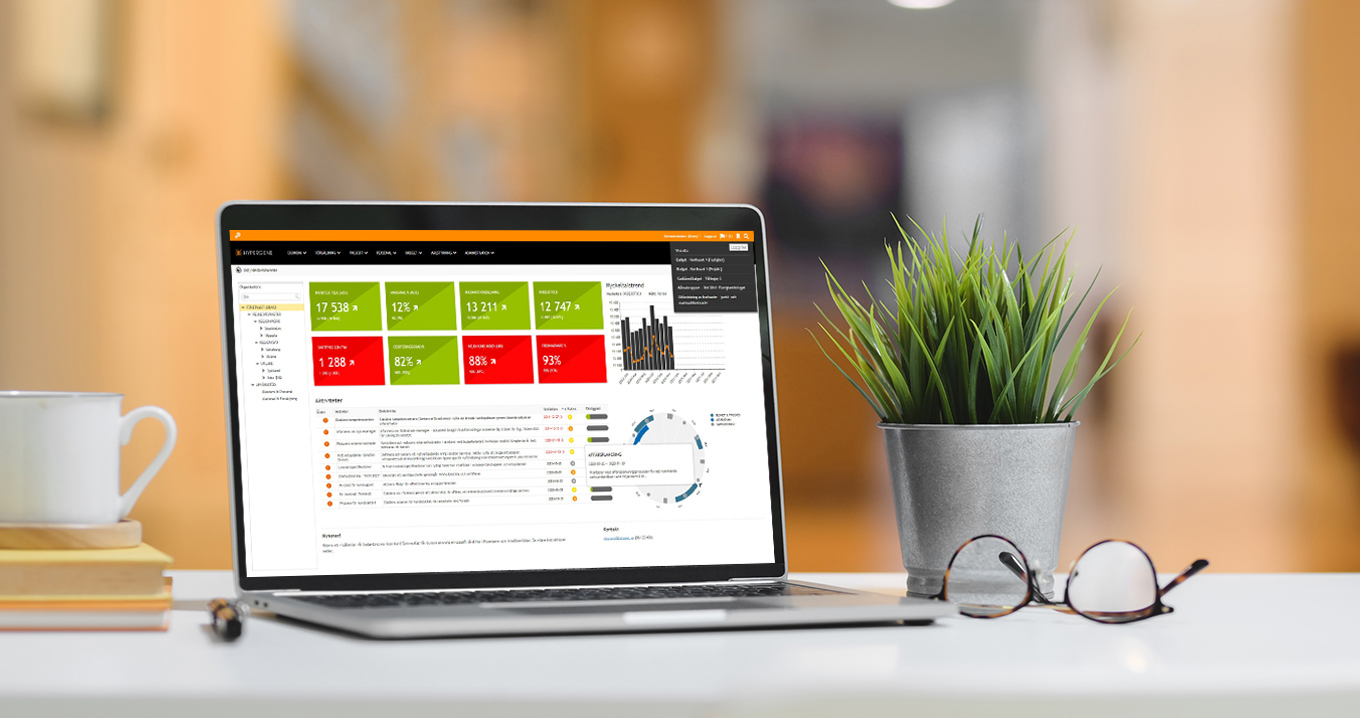 Hypergene Operational Planning gives you end-to-end support – from strategy development, through operational planning and execution, to following up on targets.
The application is highly flexible and supports all the management models municipalities use.
For example, you can easily create an annual operational plan in text and numbers for different levels of an organisation. Risk analysis can be managed on an integrated basis within plans, or in separate risk plans.
One clear theme
The solution breaks down visions and strategies into targets at different organisational levels. Other parts of the organisation can review and define the additional targets and activities needed to achieve overall objectives.
Targets set at strategic level can be broken down into operational targets and tracked using KPIs. This flexibility also enables you to incorporate models and concepts tat are already in use.
Integrated monitoring
KPI data is captured automatically from ERP systems, enabling effective monitoring. This is made possible by application integration with ERP systems, but actual values can also be entered manually.
Additionally, all levels of the organisation can annotate their results. The system also allows you to compare current status with planned targets through channels, including scorecards, text documents and reports. Monitoring reports, such as monthly and four-monthly reports, can be customised to your specific needs.
EXTENSIVE experience
Hypergene's operational consultants have extensive hands-on experience of municipal performance management. They know the importance of having management models well secured in the daily working processes of different operations – for example to create an effective link between quality assurance work and overall operational planning.