Hypergene Human Resources
This component provides decision-makers in your organisation with fast and easy access to up-to-the-minute HR information.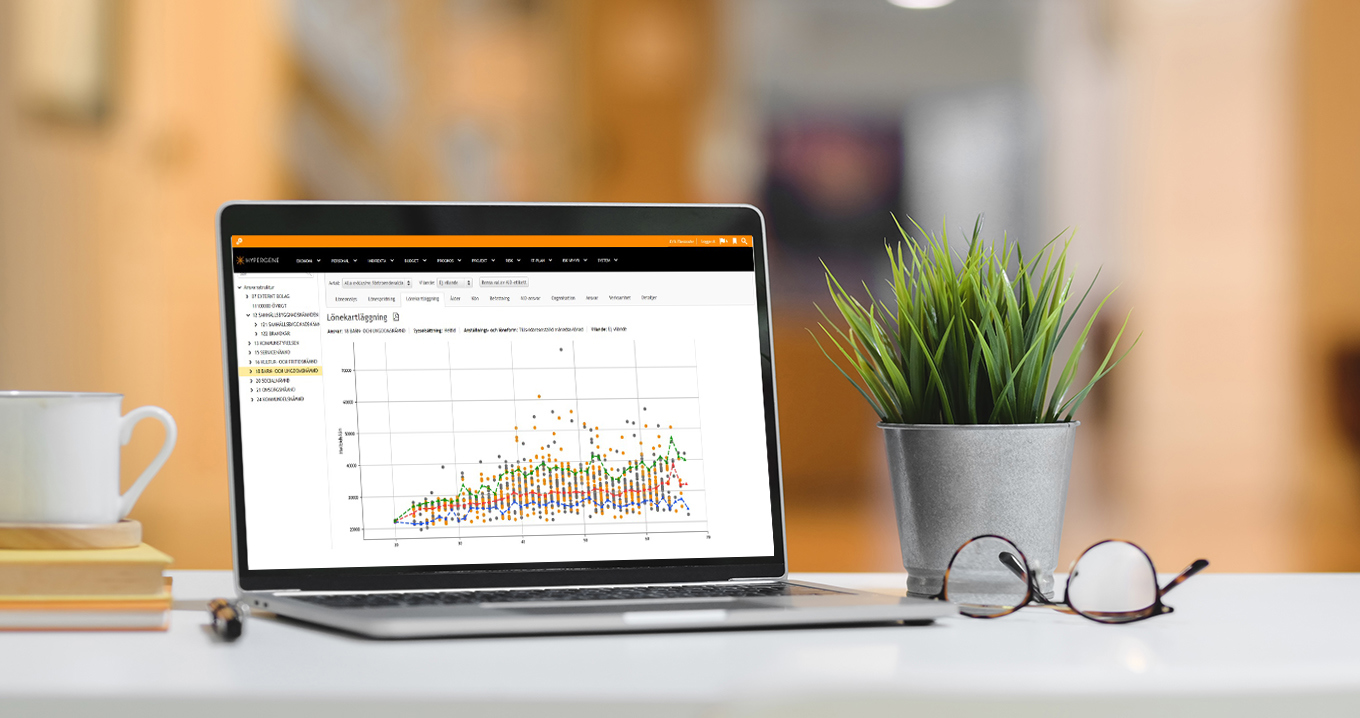 Hypergene HR enables the decision-makers in your organisation to access relevant data from HR systems easily – through a single tool and interface. Information is presented on an integrated basis, so managers can get their questions answered quickly.
Time previously spent on searching and compiling information can now be spent on value-adding activities instead.
Easy access to HR information
Now you have rapid access to information on everything from HR costs to man-hours, staff turnover, sickness absence and pension forecasts. An overall view of information for each staff member is provided prior to salary reviews and appraisal interviews, helping to increase efficiency and quality.
All information is presented in one place, and managers avoid the concerns of logging into multiple systems to access the information they need.
Complete integration
Hypergene HR is pre-configured for integration with the most commonly used HR systems in municipalities, supporting faster project implementation with high quality. Complete adapters are included for systems including Personec P, Heroma, eCompanion and Bluegarden HRM.
Calculating KPIs
The system computes most relevant KPIs based on information from the HR system and accounting system, which saves significant time and assures the quality of modelling. KPIs can then be compared to other municipalities and presented in appropriate portals and reports.
Role-specific information
Information associated with each user's area of responsibility and roles is displayed immediately, without the need for additional selections. Displays are based on a broad perspective of aggregated information for a complete overview, but you can also drill down into the details with just a few clicks. If you discover an unusual event, you can get to the underlying cause quickly. Operational managers can easily analyse absence in a variety of ways.